Vitamin C (or ascorbic acid) is a renowned skin-care ingredient recommended by dermatologists. The antioxidant has proven its worth against hyperpigmentation while fighting free radicals and diminishing fine lines.
For maximum effectiveness, select pure vitamin C (L-ascorbic acid). People with sensitive skin may benefit from using serums as this allows higher concentrations to be achieved more safely than powders.
1. It's an antioxidant
Vitamin C is an anti-aging ingredient with tremendous skin benefits, according to dermatologist Kim Chang. "Taking Vitamin C daily in the form of a serum can dramatically brighten up skin," according to dermatologist. Additionally, this powerful ingredient may lighten hyperpigmentation as well as aid the healing of post-ablative procedures or sun damage.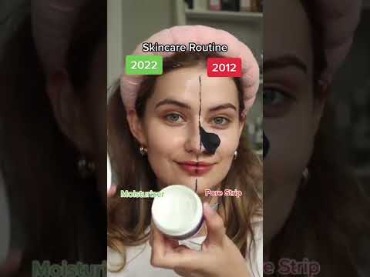 Vitamin C naturally occurs in your skin but levels decline with age. Supplementing with a serum with higher concentrations of ascorbic acid or sodium ascorbyl phosphate (a water-soluble form which converts into vitamin C inside your body) can boost natural production and bolster natural supply of Vitamin C.
Look for serums with ferulic acid to enhance the stability and reduce irritation caused by vitamin C, according to dermatologist Joel Schlessinger, MD. Additionally, neutralizing free radicals is another advantage ferulic acid provides. However, high concentrations of ascorbic acid may irritate some skin types; to prevent this happening try starting slowly by starting with lower concentrations until gradually using it daily.
2. It's a brightener
Vitamin C can help brighten dull complexions or fade sun spots quickly and naturally, according to Los Angeles superfacialist Kate Somerville. As an antioxidant, it neutralizes free radicals which damage skin while blocking abnormal production of pigmentation that causes uneven skin tone or dark spots. "Vitamin C is one of the key ingredients to a healthy complexion" according to Kate Somerville.
She suggests including an L-ascorbic acid serum into your skincare routine for maximum brightening – with 10-20% concentration a preferred choice. In addition, look for products containing shea butter or ferulic acid for further stabilization; Kiehl's has over 7,000 5-star reviews of their L-ascorbic acid derivative ascorbyl glucoside which provides extra brightness plus turmeric and camu camu.
Biossance's oil features an oil-soluble form of vitamin C known as tetrahexyldecyl ascorbate for those with dry or sensitive skin types, along with squalane to lock in moisture and AHAs for chemical exfoliation of skin surface for added radiance and glow.
3. It's a firming agent
Vitamin C is an ideal firming ingredient, stimulating dermal fibroblasts to intensify collagen production for firmer and plumper skin. Furthermore, it can fade pigmentation while improving barrier function for stronger protection from dryness and dryness.
Chang advises selecting a serum containing L-ascorbic acid or its derivative ascorbyl glucoside for maximum benefits and to penetrate your skin's natural barrier, with a concentration level between 10-20 percent – anything less may not bring glowing benefits; over 20 percent could cause irritation.
Kiehl's Vitamin C Power Serum may be just what's needed, featuring two forms of the ingredient and a blend of hyaluronic acid, ferulic acid and green tea extract. Plus, its oil-free formulation and gentle formula make it suitable for sensitive skin as well. Plus, thanks to ferulic acid's presence, this serum is perfect for lightening hyperpigmentation while simultaneously preventing dryness! Take a look for yourself! Click here!
4. It's a hydrating agent
Vitamin C is widely recognized for its ability to retain moisture within the skin, making it an excellent solution for dryness or dullness. Vitamin C does this by increasing collagen and elastin production – two essential proteins which decrease as you get older.
Vitamin c skincare serums offer optimal levels of ascorbic acid concentration to the skin. You may want to look for formulas with 8%-20% ascorbic acid or other forms such as methylsilanol pivalate or tetrahexyldecyl ascorbate which provide greater stability and penetration, according to dermatologist Joshua Zeichner.
When purchasing a vitamin c serum, make sure to carefully check its INCI list for more detailed descriptions of what is inside. Experts typically suggest looking for L-ascorbic acid, the most potency form of Vitamin C; additionally ferulic acid may help stabilize its molecules for sensitive skin types and increase tolerability.
5. It's a fading agent
Vitamin C is widely recognized for its ability to diminish dark spots and hyperpigmentation caused by post-acne scarring or sun damage without altering normal skin pigmentation levels. It does this by inhibiting tyrosinase, an enzyme responsible for producing melanin.
Since vitamin c can oxidize rapidly, according to esthetician Melissa Lekus it's essential that only stable formulas be used. A light yellow hue indicates stability. Anything more may indicate it has become oxidized and no longer provides as many health benefits.
Find vitamin c products formulated with stabilizing ingredients such as ferulic acid or vitamin E; this will prevent it from turning brown over time and diminishing its efficacy, says Lal.
This serum is packed full of THD ascorbate (also known as tetrahexyldecyl ascorbate or ascorbyl tetraisopalmitate), an oil-soluble form of vitamin C favored by devotees due to its ability to penetrate deep into skin layers. Niacinamide boosts its effectiveness further while soothing ingredients help soothe redness-prone skin – all for only $25!
Tags:
benefits
,
skincare
,
vitamin