Activated charcoal has quickly become the go-to ingredient in skincare products such as cleansers, face masks and detox drinks.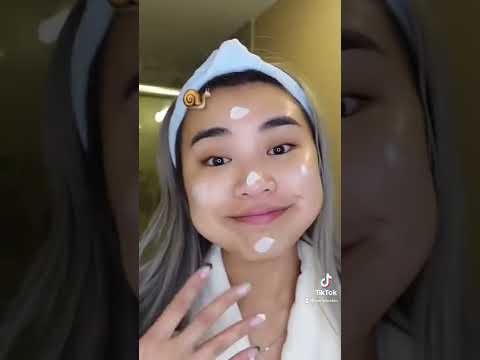 People with normal skin should enjoy using charcoal products, as it removes impurities from your pores such as excess oil. Before applying a charcoal cleanser all over your face, be sure to conduct a patch test first!
Pore Cleansing
Activated charcoal is an incredible all-natural and super safe skin detoxifier. People have used activated charcoal to detox their systems since ancient times (for food poisoning, hangovers and heavy metal detox). Although initially thought of as harsh for our skins, activated charcoal may actually not be so bad when found in store-bought or DIY face masks.
Blackheads can be reduced with deep cleaning products by binding to excess oil that clogs pores, thus stopping sebum release. They also deep clean to eliminate dirt and impurities which cause acne blemishes or irritation on your skin.
Charcoal cleanser or masks can be helpful for those with combination skin to regulate oil in their T-zone while purifying dry areas of their face, such as cheeks. However, genetic factors cannot be changed; thus limiting their effect.
Anti-Acne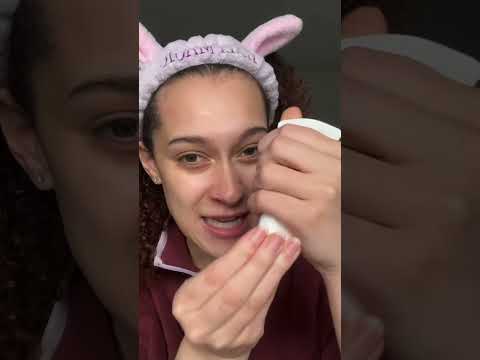 Activated charcoal has quickly become an indispensable part of many beauty bloggers and beauticians' makeup bags thanks to its anti-acne properties. It helps draw out excess oil, dirt and dead skin cells which could otherwise clog pores leading to breakouts and an oily T-Zone.
Charcoal also helps prevent pores from becoming clogged with oils and bacteria that clog the pores, leading to blackheads if left untreated. A gentle charcoal face wash or mask can reduce blackheads' appearance while keeping pores clear and clean.
Charcoal facial scrubs can also help exfoliate and remove dead skin cells that block your pores, helping prevent them from becoming clogged up. Unlike other exfoliants which can be harsh on the skin, charcoal exfoliants are very gentle – no stripping of natural oils! However, those with dry skin should refrain from using charcoal-based skincare products too often as this could dry them out further; consider opting for products enriched with more hydrating ingredients like olive oil or hyaluronic acid instead.
Anti-Blackheads
A charcoal cleanser used with a gentle scrub or mask will actually help prevent blackheads by absorbing excess oil and helping absorb any toxins before they enter your bloodstream, thus preventing buildup that leads to clogged pores and breakouts. This strategy follows suit with hospital emergency rooms for alcohol poisoning or drug overdoses: by absorbing these toxins before they reach bloodstream level, charcoal will prevent buildup that leads to blackheads or breakouts.
Activated charcoal stands out as one of the few purifying ingredients that won't dry out your skin, as opposed to sulfur-based products like those sold over-the-counter. Plus, it is considered safe to be used on sensitive skin — just make sure you conduct a patch test beforehand!
Activated charcoal's powerful pore cleansing properties become even more potent when used as a facial mask, since it can slough away dead skin cells while unclogging pores to draw out dirt, oil and impurities – leaving behind clean, fresh and blemish-free skin.
Oil Control
Over time, dust and oil collect on our skins, creating an unhealthy layer. Activated charcoal acts like a magnet by drawing them out through its porous structure before flushing them away – especially when combined with powerful cleanser such as Salicylic Acid.
Those with oily or acne-prone skin will reap the most advantages from activated charcoal. It works hard to cleanse their pores and decrease sebum production, helping fight acne breakouts. When combined with moisturizing ingredients like Olive Oil or Hyaluronic Acid, activated charcoal also prevents dryness and dehydration.
Charcoal exfoliants are gentle enough for daily cleansing without stripping away essential natural oils from your complexion, making it safe for people with normal to oily skin types alike. Since charcoal may strip natural oils away from dry complexions over time, those with dry skin should limit how often they use charcoal-infused products; once or twice weekly is usually sufficient. An added bonus: regular usage can help improve fine lines and wrinkles over time!
Sensitive Skin
Activated charcoal is an exceptional skin care ingredient for those with sensitive skin, helping detoxify impurities while soothing inflammation. Furthermore, charcoal can also provide relief for acne or blackhead sufferers as it clears away dirt and bacteria that causes these conditions. Furthermore, its absorbency allows it to absorb excess sebum to avoid clogged pores.
Face masks containing activated charcoal can be immensely helpful for those suffering from blackheads, as it helps open up their pores and draw out impurities that clog them. In addition, activated charcoal exfoliants can also help slough away dead skin cells to provide a refreshed appearance. It is important that an appropriate size mask be chosen according to skin type – just remember to always conduct a patch test first to avoid drying out or irritating skin or cause any type of reaction! For those with normal skin, charcoal cleanser will likely suffice as it will balance their complexions best.
Tags:
activated
,
charcoal
,
skincare